Montez Press
–
Interjection Calendar 006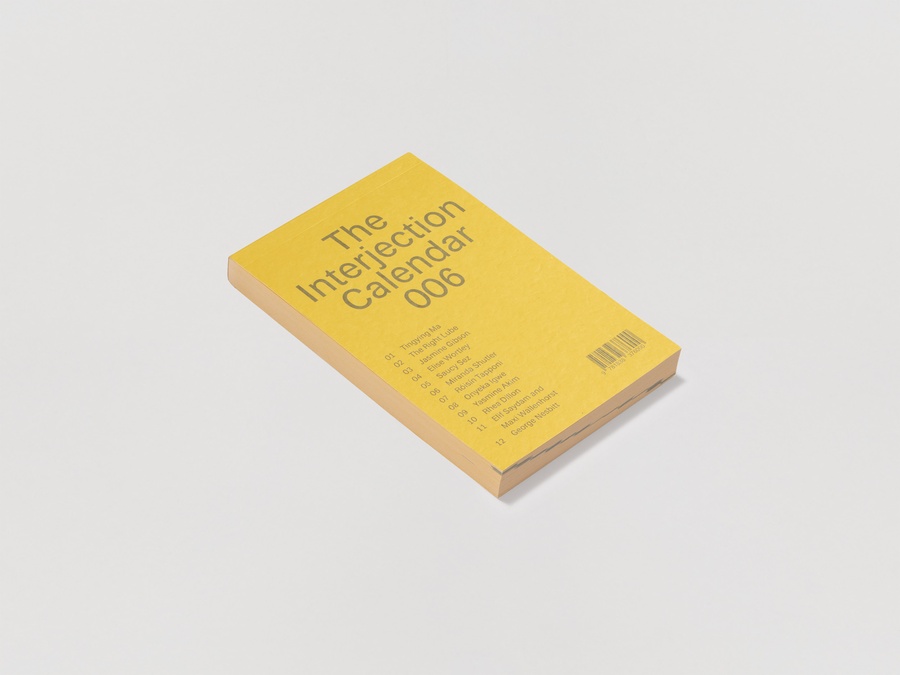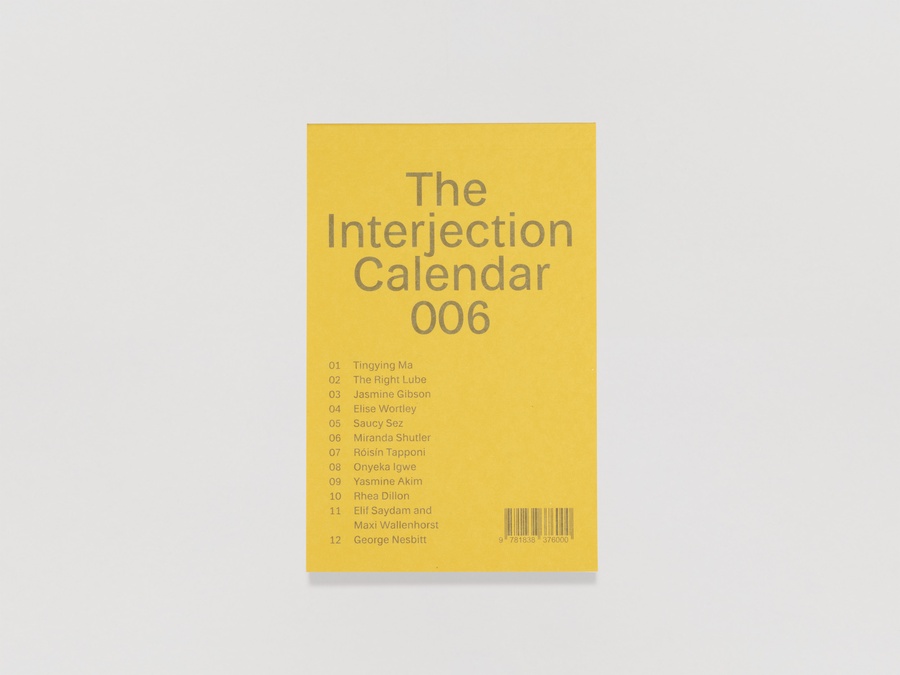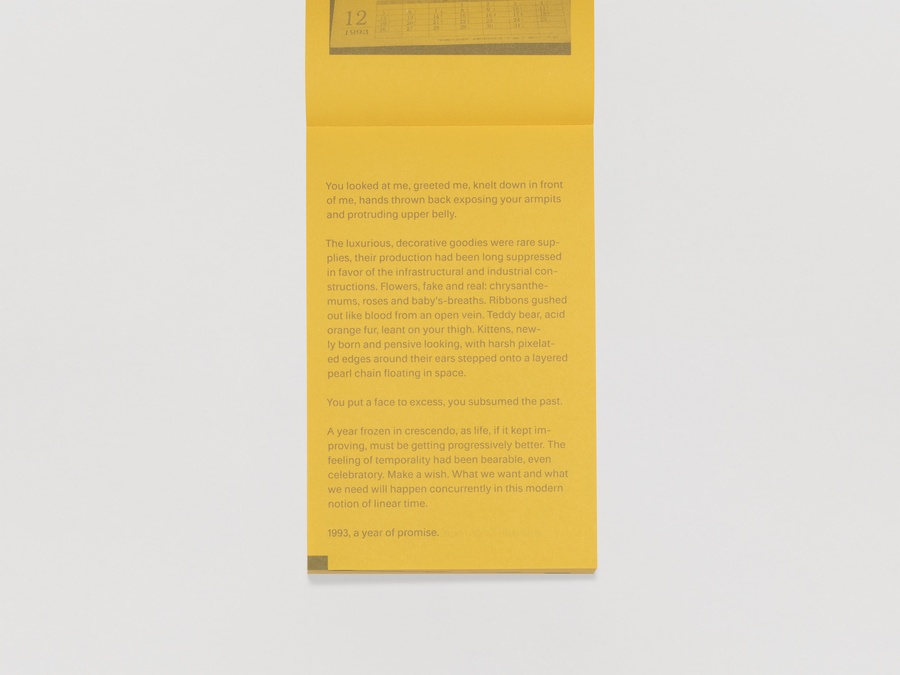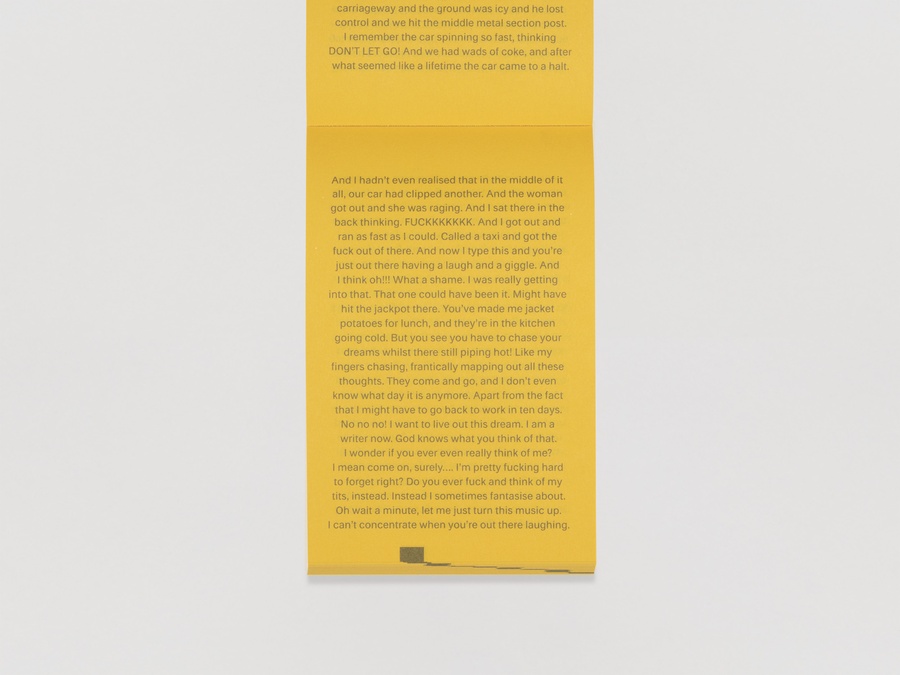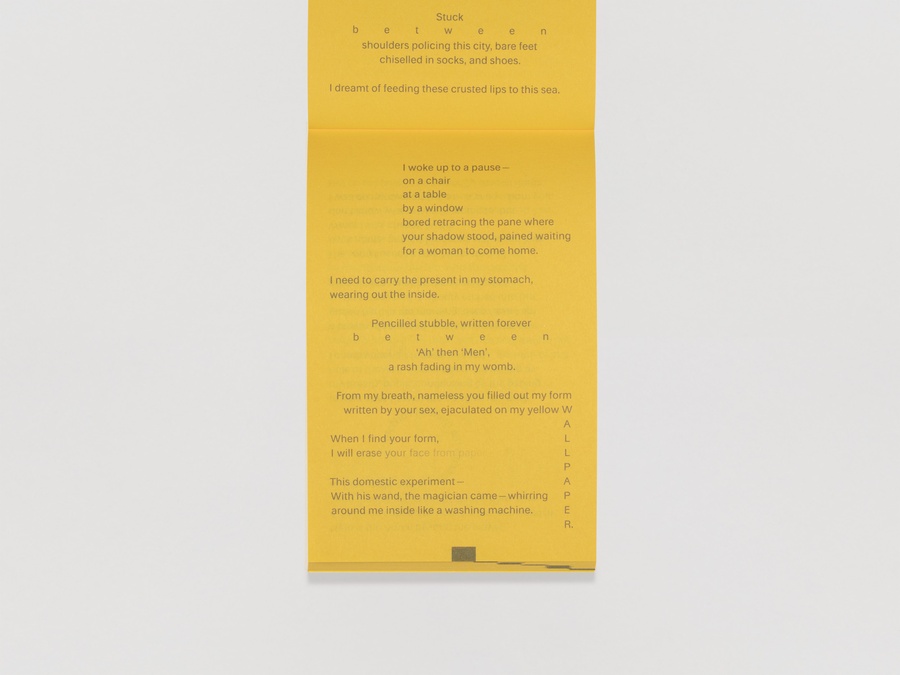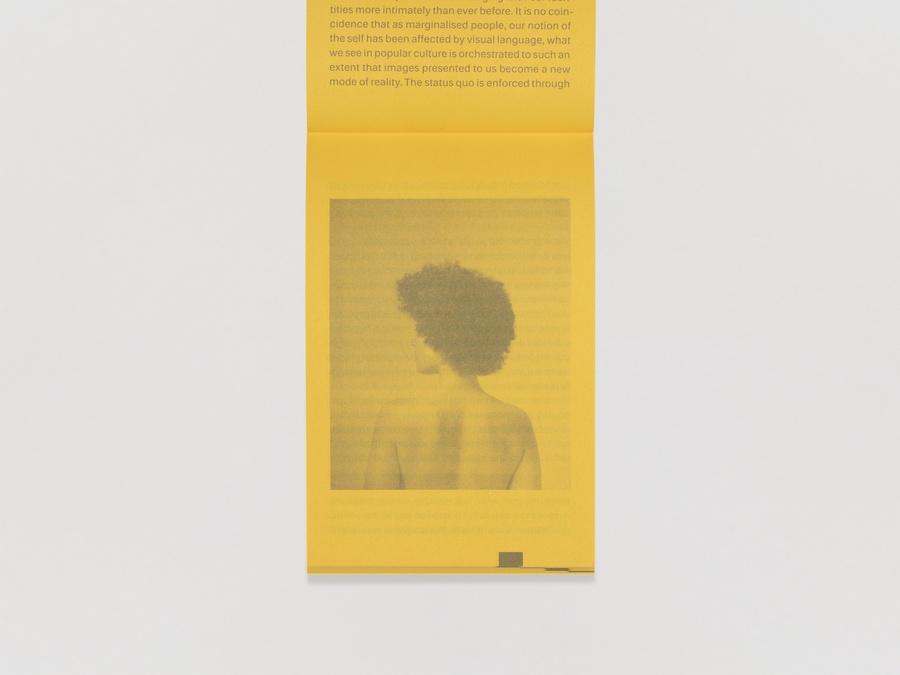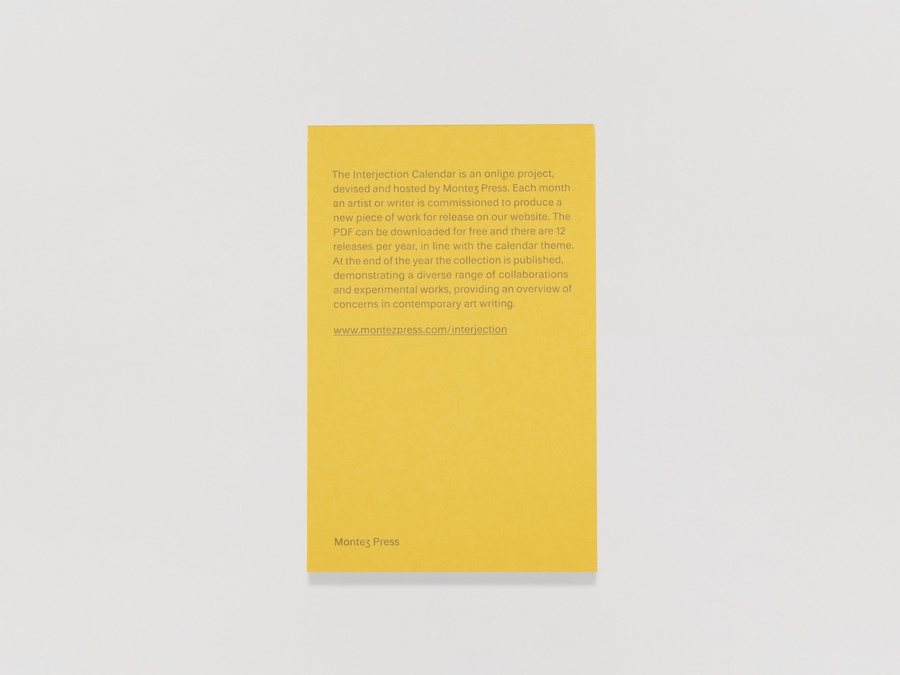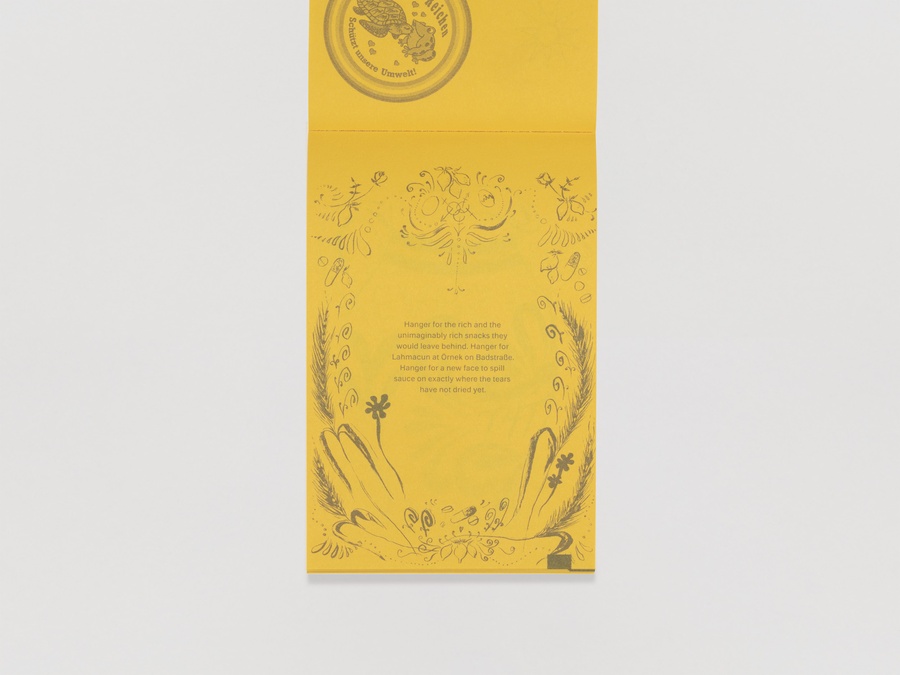 The turbulent, hopeful and at points frankly wretched social, political and economic twists and turns of this year have reinforced the respect we have for the artists and writers we work with and publish, and have reiterated the importance of an active sense of community and the need for a collective desire to reimagine potential futures with vigour. The Interjection Calendar exists in opposition to borders, which have become harder to cross for many in recent times, and firmly in accordance with international unity. The collection you are about to read embodies this spirit, including contributions from many locations around the world, seeking to embrace the unexpected and curious within contemporary art practices dealing with writing in multiple forms.

At Montez Press we are committed to work which takes risks, the Interjection Calendar publication disrupts the status quo and aims to educate in multiple and non-didactic ways. With this in mind, it is our pleasure to introduce the contributors to the Interjection Calendar 2020: Tingying Ma, The Right Lube, Jasmine Gibson, Elise Wortley, Saucy Sez, Miranda Shutler, Róisín Tapponi, Onyeka Igwe, Yasmine Akim, Rhea Dillon, Elif Saydam & Maxi Wallenhorst and George Nesbitt.

The Interjection Calendar is an on and offline project, devised and hosted by Montez Press. Each month an artist or writer is commissioned to produce a new piece of work for release on our website. The PDF can be downloaded for free and there are 12 releases per year. At the end of the year the collection is published, demonstrating a diverse range of collaborations and experimental works, mapping the year in contemporary art writing, with equal space held for the emerging and the established. The Calendar reflects the current importance of online content media, pushing the relationship between image and text in this domain.
Tingying Ma 马汀滢
Born in Chengdu, Tingying Ma 马汀滢 writes, makes plays and dances in New York. As one half of the artist ensemble Future Host she is currently in Shandaken Project: Governors Island residency program. She works at Montez Press Radio with Stacy and Tom.

Hava Carvajal and Maz Murray 'The Right Lube'
Two trans chancers writing criticism, with assimilationist tendencies.

Jasmine Gibson
Jasmine Gibson is a Philly jawn living in Harlem, NY . She spends her time thinking about sexy things like psychosis, desire, and freedom. She is the author of Drapetomania (Commune Editions, 2015) and Don't Let Them See Me Like This (Nightboat Books, 2018). She is a part of the editorial collective Pinko, magazine for gay communism.

Elise Wortley
Elise is an explorer, writer and illustrator currently living in London, UK. After graduating with a degree in Fine Art, Elise decided to switch career paths to work in adventure travel, enabling her to travel extensively and eventually organise her first Woman with Altitude journey. Elise also works part time as an illustrator and is currently producing an all-female created feature film, following her first journey through the Himalaya. Throughout her project Elise has been raising funds for relating women's charities, the most recent charity from Scotland being Scottish Women's Aid. With the current COVID-19 restrictions in place, it is likely that the lockdown will be used to further abuse by perpetrators. Women's Aid urgently need to raise £200,000 to keep their support services running. If you would like to donate, you can do so via their website: www.womensaid.org.uk/urgent-appeal

Saucy Sez (Sarah Smith)
My practice lies within the realm of documentary, the seen and the unseen, the spoken and the unspoken. The basis of my work investigates internal truth and voice, the truth of the day to day, the eye, the heart and the head. The truth is supposed to be safe. The truth is supposed to be trustworthy. The truth should be evident. The truth is terrifying. My truth, your truth, their truth...the truth is seldom gentle, never kind and often hurts. Most people prefer lies.

Miranda Shutler
Miranda Shutler is an Australian born photographer, artist, DJ, dog sitter and architecture lover. After completing her Bachelors in architecture, she moved to London to pursue a professional career in the field. Two and a half years later she's now found herself away from the 9-5 world, instead completing personal projects in design and architecture and delving into other creative avenues. She is the founder of the platform ROARK, which aims at exploring the relationship between humans and architecture through photography, poetry and art. She has also created multiple radio shows and a sound piece looking further into this relationship for Montez Press Radio.

Róisín Tapponi
Róisín Tapponi is an Irish-Iraqi curator and writer based in London. She is the founder of Habibi Collective, a digital archive and curatorial platform for women's filmmaking from the Middle East and North Africa. She is also the founder of ART WORK Magazine, a grassroots critical art magazine and site of inquiry for cultural workers operating on the margins.

Onyeka Igwe
Onyeka Igwe is an artist and researcher working between cinema and installation. Born and based in London, UK. In her non-fiction video work Onyeka uses dance, voice, archives, sound design and text to create structural 'figure-of-eights', a format that exposes a multiplicity of narratives.

Yasmine Akim
Yasmine Akim is a photojournalist and an arts writer based in London, she studied a BA (Hons) in Fine Art Photography at The London College of Communication. Social photography has always been a way for her to understand how to transcend negative boundaries through agency. Her portraits, in essence, are collaborations; they act as a means of pulling back internalized exterior perceptions, in order to find a way back to power through intimacy. Yasmine has exhibited her work at Autograph ABP as a part of 'The Missing Chapter Collective', The Horse Hospital & Ditto Press with her Feminist photo zine 'Vagina Dentata'. Additionally, Yasmine was previously a content developer for Shades of Noir (UAL) and is currently training to become an associate lecturer at UAL, focusing on photography, social justice, black feminism, and queer theory through their 'Teaching Within' program. Yasmine was a previous member of the radical feminist collective, HYSTERIA, her work has been published by The Independent, Afropunk, The Guardian, VICE, The Face, and Dazed Digital.

Rhea Dillon
Rhea Dillon is an artist and writer working in a variety of media: from painting, video and poetry to sculpture, installation and olfaction. Exploring themes of class, race and gender, her work examines and abstracts the 'rules of representation' as a device to undermine contemporary Western culture. Continually seeking to question is an important part of Dillon's practice, specifically what constitutes an ontology of Blackness versus the lived ontic, through her conceptually abstract works. She coined the phrase 'humane afrofuturism' as a practice of creating equality-led perspectives on how we visualise Black bodies. She has exhibited at Almine Rech, Peak Gallery, The British Film Institute, and Aperture NY to name a few. She is an Associate Lecturer at Central Saint Martins, UAL.

Elif Saydam and Maxi Wallenhorst
Elif Saydam is a Berlin-based painter. Recent and upcoming solo exhibitions include Tanya Leighton (Berlin), Franz Kaka (Toronto), Rüdiger Schöttle (Munich), Kunstverein Harburger Bahnhof (Hamburg), among others. Maxi Wallenhorst is a writer living in Berlin. Recent texts have appeared in Texte zur Kunst and en plain air (Spector Books, 2019).

George Nesbitt
George Nesbitt is an artist based in London. His book sugababes • BRENT CROSS • The Welsh Harp was published on 27 November 2020 and can be found at http://book4mutya.store.
ISBN 978-1-8383760-0-0
Year: 2021
Format: 100 × 155 mm
Binding:
Pages: 208
Price: £ 10.00